CSD Friction has always been the go-to place to find brakes shoes. Whether its shoes for Truck, Trailer, Bus or Coach, Motorcycle, Car or even Hoist and Crane brakes. We are the answer.
Specialising in the wholesale supply of brake shoes, linings and friction materials, we are the one stop shop for all your braking needs. We are constantly updating our training, workshop equipment and practices to better serve our customers and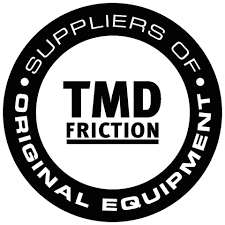 our Don (TMD) Approved status shows that we meet the exacting criteria expected by this global friction supplier.
With improved on the shelf stock levels, we aim to supply service exchange shoes or linings and rivets without delay.
Our in house brake bonding service provides a next day turn around on your trailer, forklift, lift, hoist, classic vehicle, or industrial bonded shoes.
Whatever your requirements, with an exacting attention to detail, we aim to achieve the best quality service possible, whilst remaining competitive.